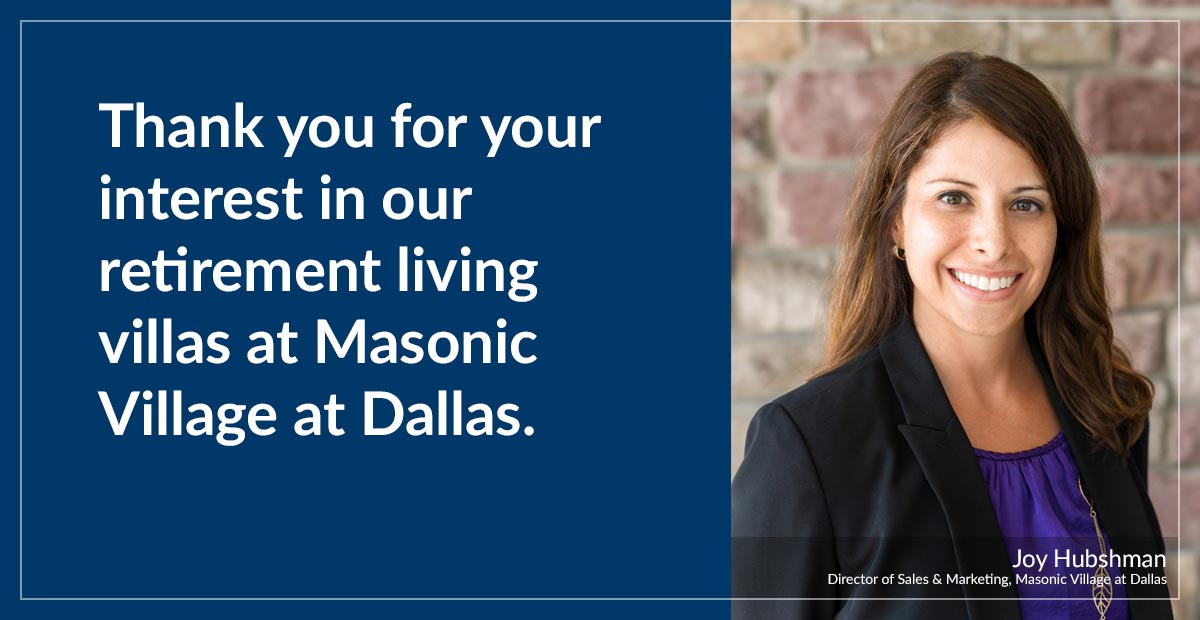 Next Steps
Opportunity to provide information that might help the prospect make a decision, for example:
What they may see on the tour
Things to consider before the tour (e.g. links to blog posts, etc.)
Possible next steps, blog posts / educational info
Dynamic content / page responsive to form submissiom (e.g. searching for self or parents)
Social media links, links to get involved in the community, events
Brochure and campus map
Link to Rates
Helpful Articles
The Masonic Villages provides living options and other services in Dallas, Elizabethtown, Lafayette Hill, Sewickley and Warminster, Pa. While our not-for-profit villages are built upon and strengthened by Masonic values, our communities are committed to serving Masons and non-Masons alike.