For residents at Masonic Village at Dallas, discovering retirement in Dallas includes plenty to do on campus, like the Greens at Irem Clubhouse restaurant and pub for dining and special events, as well as the Irem Country Club for a round of golf; however, the fun doesn't stop here.
Located in Luzerne County, Dallas is a buzzing hub for arts, culture, entertainment, sports, education and nature. There's also a variety of activities to do in the surrounding towns and areas.
One popular attraction residents can add to their travel list is the F.M. Kirby Center for the Performing Arts. The F.M. Kirby Center is a performing arts theatre that shows movies and concerts, including many tributes to popular artists and bands of the 20th century.
Before attending the F.M. Kirby Center, residents can try authentic tacos and tostadas at Ck's Cantina and Grill or baked ziti and calzones at Leggio's Italian Ristorante. The Dallas area offers numerous, unique restaurants, serving every kind of cuisine to suit any taste palette.
For nature lovers, Frances Slocum State Park is worth the visit. Only six miles from Masonic Village, it contains 1,035 acres of land for hiking and biking and a 165-acre lake for boating and fishing. Residents can also explore Back Mountain Trail and Seven Tubs Recreation Area located nearby.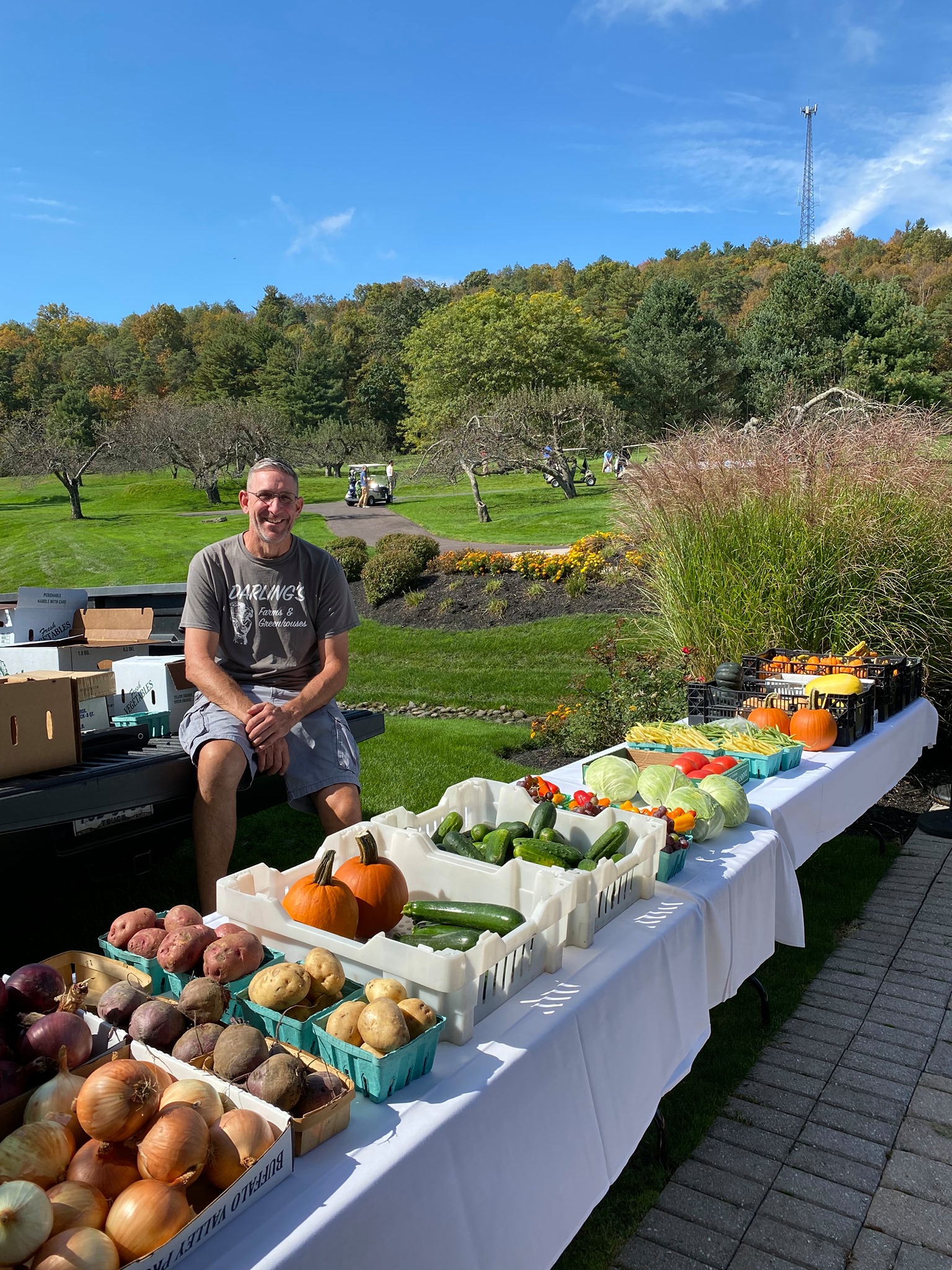 Time to Experience It All
John and Charlotte Kuczynski relocated to Dallas from Wayne County in 2020. What they appreciate most about this area is its proximity to rural areas and public open spaces, in addition to the convenience of nearby shops.
"Saturday mornings in summer, we head to the Farmer's Market at Dallas High School on Hildebrandt Road, a feast for the eyes as well as the market basket," Charlotte said. "Weekdays often finds us at Darling Farm Stand, just up from the high school on the left, for their unbeatable fresh corn. We've also found autumn gourds, mums, poinsettias and wreaths at their shop. And then, there is Brace's Orchard for seasonal fruit and berries. Last year we even found – thanks to the GPS – a tree farm, with a most delightful owner, for a fresh Christmas tree.
"When we want an evening out, we enjoy sampling ethnic foods. Luckily, there is Istanbul Grill at Twin Stacks off of Route 415. At the front of the restaurant is a large outdoor, attractively-lit dining area, which we found very relaxing."
Not that all their activities are concentrated on food. The couple enjoys walking the trails at Frances Slocum State Park.
"The lake is also very beautiful, particularly in fall," Charlotte said. "For those young enough there are boats to rent. Although not as nearby, we occasionally venture to Ricketts Glen State Park, especially in spring when the waterfalls are roaring. John enjoys a couple of local golf courses. Newberry Estates Country Club, offers a 9-hole golf course and is available for residents of Masonic Village."
From the comforts of farm foods to adventures outdoors to cultural sights,  the Dallas area offers countless options. Without the hassles of home maintenance, residents of Masonic Village have plenty of time to pursue their interests.
Contact us today to learn how you can experience it all!